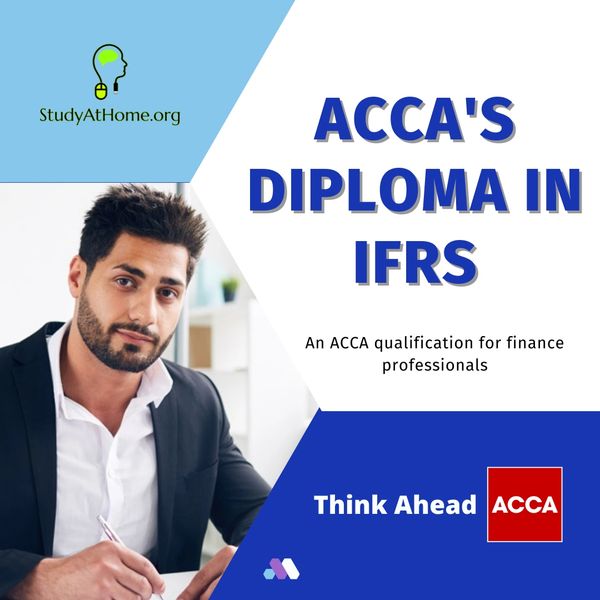 ACCA's Diploma in IFRS
No. of Lectures: 200 (Approx)
Video duration: 80 Hours
Faculty: CA Amit Ashok Chawla

Amit Ashok Chawla, FCA, Dip IFRS (UK), Certified IFRS (ICAI) qualified as a professional accountant in May 2003. He has worked in different industries and across regions in several domains. Amit has a passion for teaching and simplify complex aspects. Amit has trained companies including TATA Chemicals, Barclays, JP Morgan, Credit Suisse, KPMG, EY, Serco, Infosys, Genpact on IFRS& ACCA. He has trained more than 8,000 people on global programs including IFRS, ACCA and CIMA.
---
About the Course
Our
Diploma in International Financial Reporting (DipIFR)
is for finance professionals who need to acquire more a detailed understanding of IFRS. DipIFR is a fast and efficient solution that will develop your current knowledge in this field. As well as how to apply the standards, you will learn the concepts and principles which underpin them.
Course objectives
The course is designed to develop your knowledge and understanding of International Financial Reporting Standards. You will also learn how to apply them, as well as the concepts and principles which underpin them.
On completion of the Diploma candidates should be able to:
1. Understand, explain and apply the IASB's Conceptual Framework for Financial Reporting
2. Apply relevant financial reporting standards to key elements of financial reports
3. Identify and apply disclosure requirements for companies in financial reports and notes
4. Prepare group financial statements (excluding group cash-flow statements) including subsidiaries, associates and joint arrangements.
Exams
The Diploma in International Financial Reporting (DipIFR) is assessed by a single three-hour, 15 minute written exam. You will need to achieve a 50 per cent mark or above to complete the paper. The exam is held twice a year - in June and December at ACCA's exam centres. 
Please see the dates and fees tab for the most up-to-date exam dates.
Reviews