Certificate Course on Stock Market by CA Aaditya Jain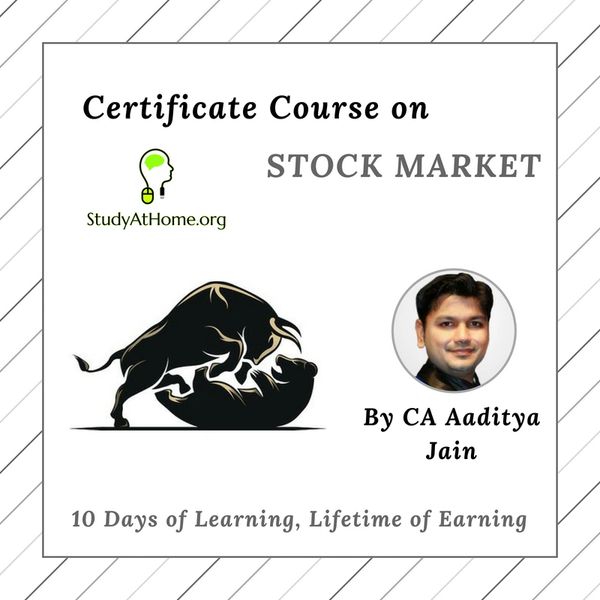 Certificate Course on Stock Market by CA Aaditya Jain
To Open Demat Account registered yourself on this link :

Video Duration: 10 Class of 3:30 Hours each

Students will have to mail following self attested photocopy documents on 
sales@studyathome.org
i. Aadhar card/ Passport/ Voter ID Card
ii. Admission form to be filled & signed -  
Click Here
iii. 30 sec of video with mobile - 
My Name is ____________ taking video classes of CA Aditya Jain sir. I agree that I shall not involve myself in any piracy and liable for action against me if I am found doing so.
Windows -
 7, 8 and 10 (It works only on windows laptop)
Processor - 
If (i3/i5/i7) Sharable Memory Above 500MB
Other -
 Graphic card 1GB Mon. (Mandatory)
Student will get certificate 
within one month
 after course completion.
Reviews