OxyKan Poratable Pure Oxygen Can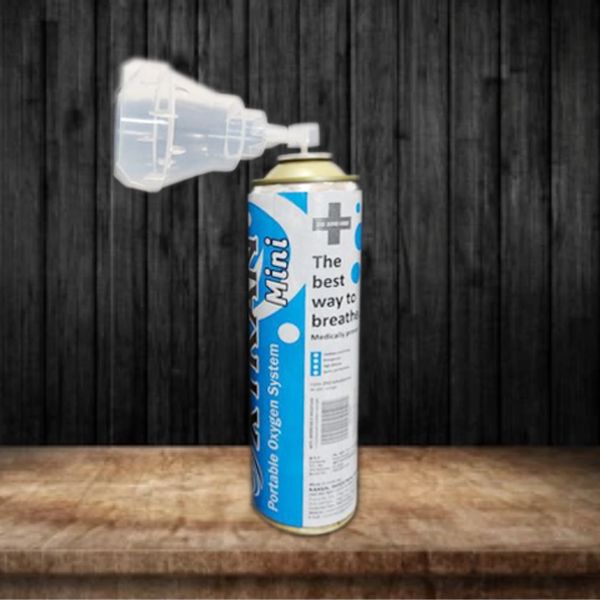 OxyKan Poratable Pure Oxygen Can
For Bulk Order & Distributorship, Kindly Contact on 7237012345
Product Description:
Capacity: 8 Liter
'Oxygen is Life and Life is Precious'
Oxykan Pure Oxygen is a Lightweight Portable Can Made in India. Now The World Has Got Easy Access To Pure Natural Oxygen.
It helps in increasing the Performance, Productivity, Energy, Focus and Creativity of a person and an ambitious person needs all to achieve his/her goals. It Is Safe And Easy To Use Certified Oxygen In A Can. By Inhaling Just 4 To 5 Short Bursts, It Helps Through Conditions Resulting From Low Oxygen Levels In The Body.
Oxykan Instantly Increases Oxygen Levels In The Body And Helps Restore Brain And Body Functions To Normal. Oxykan provides instant relief from headache and hangover but primarily it reduces stress in anticipation of mental tension. It elevates your state of mind, so that you are able to Focus and think clear and better. To make your days brighter and more enjoyable, you have to try this arrival.
Oxykan helps in Sports Recovery, Helps you concentrate while playing Games and in Work from home fatigue. Breathlessness Due To Respiratory Disorders, Pollution, and High Altitude. It is a First Aid Life Saver. Oxykan also helps you recover from Lung or Respiratory Disorders Such As Asthma, C.O.P.D, Breathlessness & Suffocation Caused by Pollution, Smoking, Stale Air, Poorly Ventilated Rooms, and High Altitude.
Oxykan is FDA Compliant and uses 99% pure oxygen (I.P. Oxygen.)
Features
Portable
Weightless
Easy to use
Consumer Friendly
Also Used for:
High Altitute
Medical Emergencies
Pollution
Smoking
Stale Air
Poor Ventilation
Advantages of OXYKAN
Energy 
Focus
Creativity
Performance
Productivity
Reviews