Paper 1 & 3 - FR & Audit Combo (CA Final Group I Old Syllabus) by CA Neha Lathi Mittal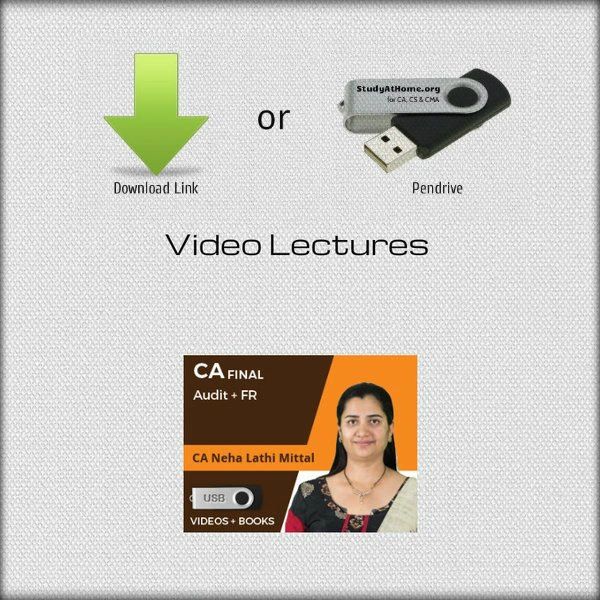 Paper 1 & 3 - FR & Audit Combo (CA Final Group I Old Syllabus) by CA Neha Lathi Mittal
Video Duration:                  FR 250 & Audit 120 Hours
No. of Book:                        FR 3 & Audit 4
2 Times view for each lecture.

System requirement - Windows 7/8/8.1, Windows 10, Minimum Intel Pentium core 2 duo processor & minimum frequency is 2.0 GHZ, Minimum 2 GB RAM                                   
For Mobile and Tablets Android Operating system Version 14.0 minimum or icecream sandwich or above. Processor minimum 1.0 GHZ and RAM 1GB minimum.                     
(Our software will work only on Windows and Android platform not on MAC/ Apple/ other operating systems)
Reviews