Paper 3 - Advanced Auditing & Professional Ethics - Full Course (CA Final Group I) by CA Surbhi Bansal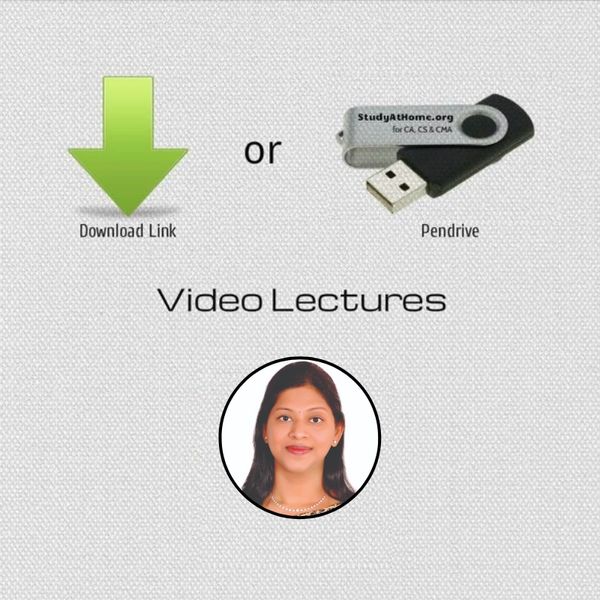 Paper 3 - Advanced Auditing & Professional Ethics - Full Course (CA Final Group I) by CA Surbhi Bansal
Video Duration: 175 Hours (Approx)
Technical and other Instructions/ Terms and Conditions​ - 
1. Check your system to be above these Minimum system requirements: 
    Operating System: Windows 7 ultimate or above, Windows 8, 8.1, Windows 10. 
    (NOT Compatible With: Windows XP, Windows Vista, Windows 7 Starter, Windows 7 Basic, Windows 7 N Edition, Windows 7 KN Edition.)
    Processor: Core 2 Duo 1.5 GHz and above, Celeron Dual Core 1.5 GHZ and above, Intel Atom Quad Core 1.5 GHZ and above. 
    Ram: 1.5 GB free memory
​2. 6 months validity, 1.5 times views (per lecture).
3. In case of Pen Drive, Internet connection is required just for 5 minute to activate pen drive classes, Activation key will be provided on registered mail i.d. Student can himself activate the classes without any help of our technical person. Thereafter internet connection is required just for a minute in every 5 days so that the server interact with your system for views updation etc
4. Internet is required for download google drive classes (if opted for google drive). Thereafter the process is same as in case of pen drive.     
5. Classes can be played on laptop only. (Desktop, Projector, TV, or any external display is not allowed)
6. Speed can be increased upto 1.8x, However to maintain Audio/Video quality it is suggested to view the video in 1x speed only.
Reviews