Renewal - CMA Final Video Lecture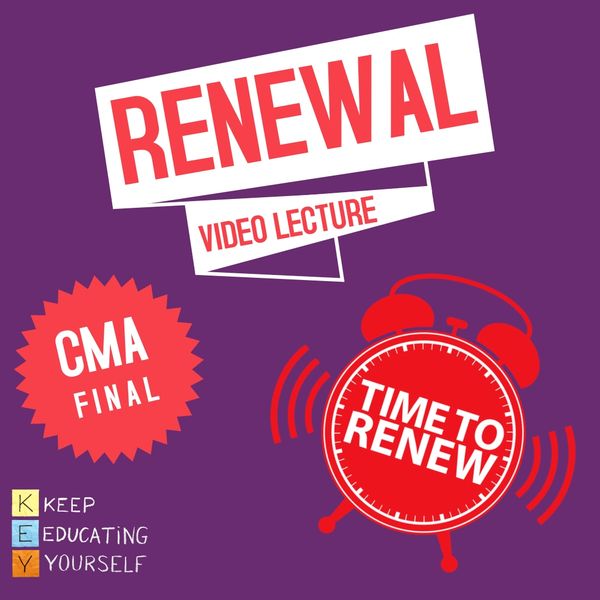 Renewal - CMA Final Video Lecture
Only License would be provided for activation of video on the same device. No book or eBook or Video link would be provided. You need to be an existing buyer of the product you are renewing. Old purchase details would also be required to be mailed by you on sales@studyathome.org after purchase of this renewal product.
Internet is required for 1 or 2 seconds each time when video player is started.
Initially, you were provided with 3 times views for each video individually which means if a video is of 1.5 hours, you were allowed to view 4.5 Hours. Say, you have watched only 2.1 hours. So you still have 2.4 hours left.
With renewal of 2 Extra time viewing hours, your view time allowed will increase by 2 time of the video duration i.e. 3 hours. Thus, you now have 2.4 hours + 3 hours = 5.4 hours to watch that particular video.

Reviews